Event Details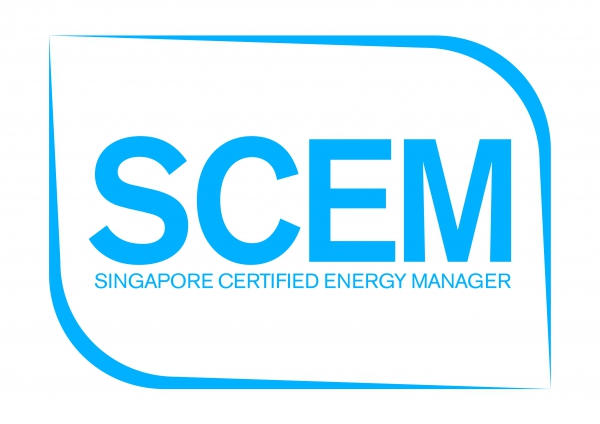 Date
Start: 19-Apr-2016
End: 22-Aug-2016
Introduction
The programme envisions an SCEM as:
A competent energy professional equipped to perform technical and managerial functions as a qualifies person in the areas of:
Energy assessments, management and measurements
Energy retrofitting services
Consultation and procurement service
Facility and Energy management
Energy engineering works
Basic financial advisory services for energy efficiency measures and contracting
It is designed as a voluntary professional career upgrading scheme, supporting the national effort to enhance energy efficiency services for business.
Participants would have to attend 4 core modules and 2 electives.
Please submit the duly completed and signed Application Form, Terms and Conditions and Company Supporting Letter to SEAS Training Department.
| | | |
| --- | --- | --- |
|  Module Title |  Start Date | End Date |
| Energy Management and Economics | 19 April 2016 | 21 April 2016 |
| Motor Driven Systems | 21 June 2016 | 23 June 2016 |
| Energy Measurement and Appraisal | 11 May 2016 | 13 May 2016 |
| Air-Conditioning and Mechanical Ventilation Systems | 11 July 2016 | 13 July 2016 |
* All Schedules subject to change. Dates for elective modules to be confirmed. Please contact our Training Department for electives schedules.
1) Lighting Systems and Building Envelopes (GMM Exempted)
2) Integrative Design for Energy Efficiency
3) Combined Heat and Power Systems
4) Steam and Compressed Air Systems
5) Energy Recovery and Reuse (*Pre-requisites required)
SCEM Professional Exam is held twice a year: Feb/March and Aug/Sept
The next upcoming SCEM Professional Exam is estimated to be around Sept-Oct 2016. Registration will begins around August 2016.
Extra Information
Registration for SCEM Professional course is on-going.
Candidates who sign up for the full SCEM programme at Professional Level are eligible for E2I Training Grant. (Terms and Conditions apply).
Contact Information
SEAS Training Department: +65 63379886 Email: training@seas.org.sg
Address Information
SEAS Training Center @ Park Mall #08-02 (Opposite Dhoby Ghaut MRT)
| Module Title | Start Date | End Date |
| --- | --- | --- |
| Energy Measurement and Appraisal | 11-May-2016 09:00:00 | 13-May-2016 18:00:00 |
| Motor Driven Systems | 21-Jun-2016 09:00:00 | 23-Jun-2016 18:00:00 |
| Air-Conditioning and Mechanical Ventilation Systems | 11-Jul-2016 09:00:00 | 13-Jul-2016 17:00:00 |
| Energy Management and Economics | 18-Aug-2016 09:00:00 | 22-Aug-2016 18:00:00 |