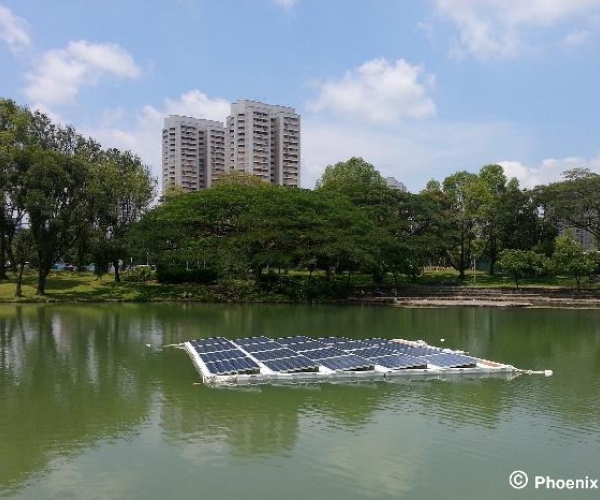 Phoenix Solar
As pioneers in this sector in Singapore, Phoenix Solar has been a part of the growth of the solar industry in Singapore from the time businesses had to struggle due to high material costs, to recent times where demand for solar projects are increasing rapidly. Managing Director Christophe Inglin is well-known in the solar industry; sought after as a speaker and advocate for the sector. Christophe has actively chaired the clean energy committee within SEAS which provides a common platform to companies in this sector.
Given their technical strength, thought leadership as well as advantage of having the backing of a well-established parent company, Phoenix Solar quickly spread its wings to the rapidly growing regional markets. These regional markets needed power to match their growing needs and thanks to the attractive returns on the solar in recent years, solar energy has increased in popularity. In 2013, Phoenix Solar will be implementing Singapore's largest solar PV installation on the distribution centre of one of Singapore's biggest supermarket chains – Sheng Siong. 
But expanding in the region did have its challenges. Christophe said, "markets here in this region are very fragmented. Each country has its own rules of the game and obviously, local companies have a head start in each case". One of the strategies for the company was to identify good local partners to work with. It was a win-win situation where the local partners would be able to benefit from Phoenix Solar's global project experience and established reputation, and Phoenix Solar was able to work within each market's unique local conditions. 
SEAS was instrumental in supporting Phoenix Solar through this journey by using its market development and business development programs like trade missions to arrange meetings with key policy makers and potential business partners in Thailand and India. These connections included big industry influencers like state ministers and bankers from multilaterals like ADB & IFC. With the support of the government grants secured by SEAS, Phoenix Solar was also able to attend trade fairs and missions at discounted rates. Some of these efforts led to projects in local and even regional markets. 
Moving forward, Phoenix Solar, as one of the leading influencers of the solar industry, is playing an active role in drafting opinion pieces and white papers for the industry along with other SEAS member companies. The company along with its peers hopes to see a stronger recognition and credibility for SEAS as the voice of Singapore's clean energy industry, so it can play a greater role in policies that affect the industry.